Rootd, for mindfulness, anxiety and panic attacks
Rootd is a cool mindfulness app among several others that helps anxiety sufferers deal with their stressors and panic attacks.
The app offers five features that each provide a service to help its users become more mindful and calm when they feel disoriented.
The app's 'Journal' feature helps users write down what they're feeling using emojis and guided questions to reflect on the day's achievements, what they weigh and what they feel grateful for.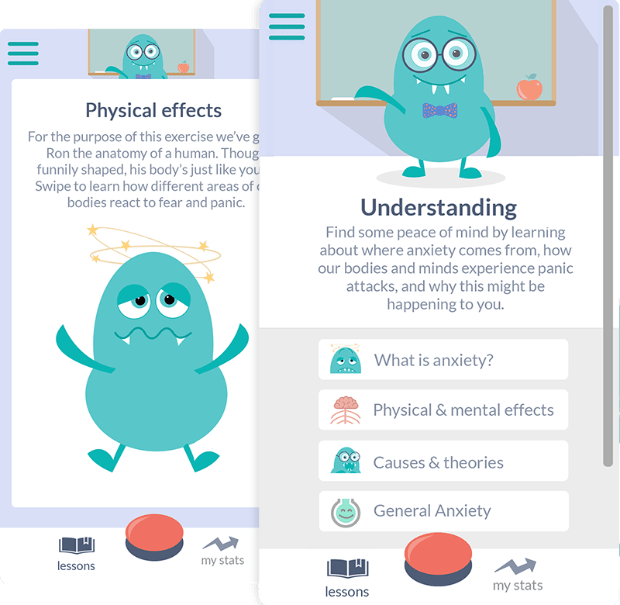 The feature provides an additional cursor that will allow you to record your journal, using the speech-to-text microphone. Users can add additional notes of up to 2,000 characters.
The 'Breathr' is a perfect tool to practice deep breathing daily to calm yourself down when you are stressed. This technique is often used by psychologists and therapy counselors to regulate body tension and relax the mind.
Users can set a timer according to how many minutes they want to practice the technique while sitting in an undisturbed and quiet environment. The exercise guides users to breathe in through their nose and out through their mouth while keeping their shoulders and muscles relaxed. The app plays an optional soothing sound along with vibrations to keep you grounded
The 'Visualizr' is another feature that encourages users to use the technique of grounding with body scans or visualizations. The exercise includes several audio prompts to choose from that guide step by step, using different visualizations, such as the five senses, the golden ocean, and a peaceful evening.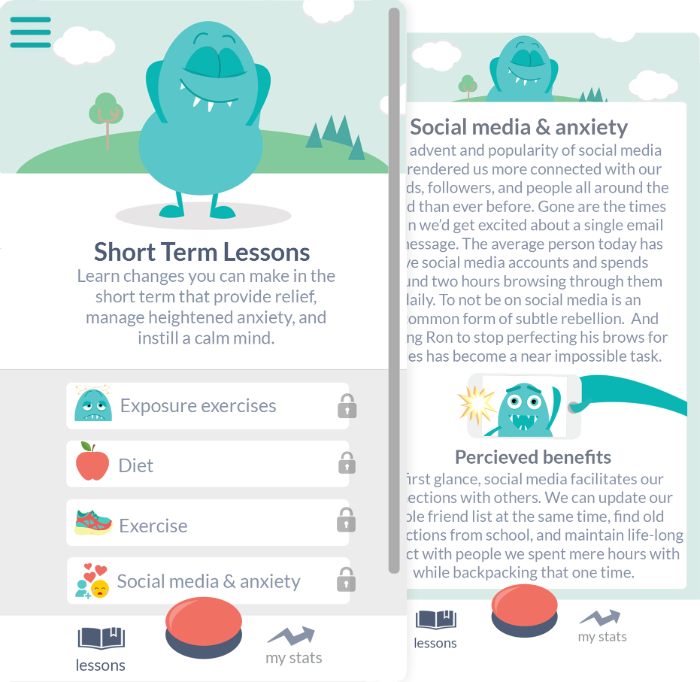 The premium subscription to the app gives access to a wider variety of audio libraries to choose from. Audios include calming sounds and music, along with a voice explaining the exercise.
To get a good night's sleep, the app provides soothing sounds from nature and music, to help you relax if anxiety keeps you awake. The audios range from campfires, to forest birds and sleep affirmations, to ensure you get the best and most comfortable sleep.
A red panic button dominates the bottom half of the app, in the middle, which can be clicked when experiencing a panic attack. When you press the button, Rootd will ask you how you feel, offering two options, not good and confident.
After selecting the correct option, the app starts firing off confirmations one by one, along with an audio playback, to help reassure you that everything is going well and that it will be OK. The app checks you after every few confirmations to inquire if the panic attack has ended or is continuing.
You can record your journey and collect points every time you use a feature or complete a dash. The app is driven to provide their 'Warriors' with the best service to conquer their fears and anxieties.
Rootd is available on iOS and Android, and offers a free version with the basic features all readily available. The premium subscription, for Rs7,800 per year or Rs. 850/month, gives you access to a wider variety of audios, confirmations and sounds.