SAS premium economy offers solid transatlantic option on A330Runway Girl

Joining the Flightradar24 team for a holiday celebration in Stockholm, Sweden has become an annual tradition that I look forward to every year. With Norwegian long haul no longer a thing, and Delta charging very high fares from New York, I now inevitably book SAS to Stockholm because of the carrier's low fares.
I have flown SAS a few times on the Newark-Stockholm route so I have a very good idea of ​​what to expect. Still, SAS pulled a few tricks out of its hat this year, which kept things interesting.
Just days before my departure, SAS released a brand new app for iOS. Historically, the SAS app has been one of the least useful apps with the fewest features of the major carriers I've flown. However, SAS' new iOS app offers a totally new and visually appealing design, and handles many of the common functions expected of the majors, including check-in, seat assignment and flight information.
Fortunately, I haven't experienced any flight disruptions this year, but if I had, I reckon I would have been in better hands with this more capable app.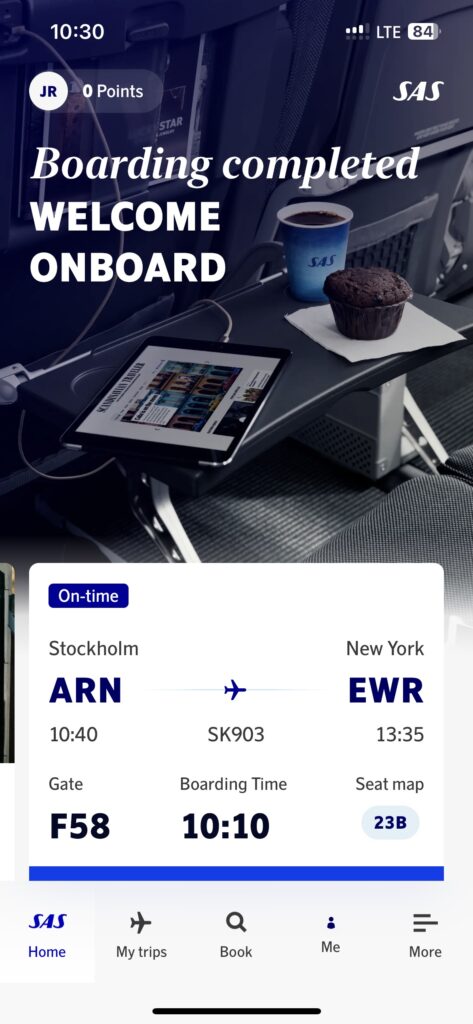 The SAS app provided me with a mobile boarding pass for departure, but my SAS Plus premium economy ticket didn't seem to come with priority security at Newark or even PreCheck for some reason. Terminal B is an unpleasant terminal. The security screening area was hot and stuffy, but the lines moved well enough.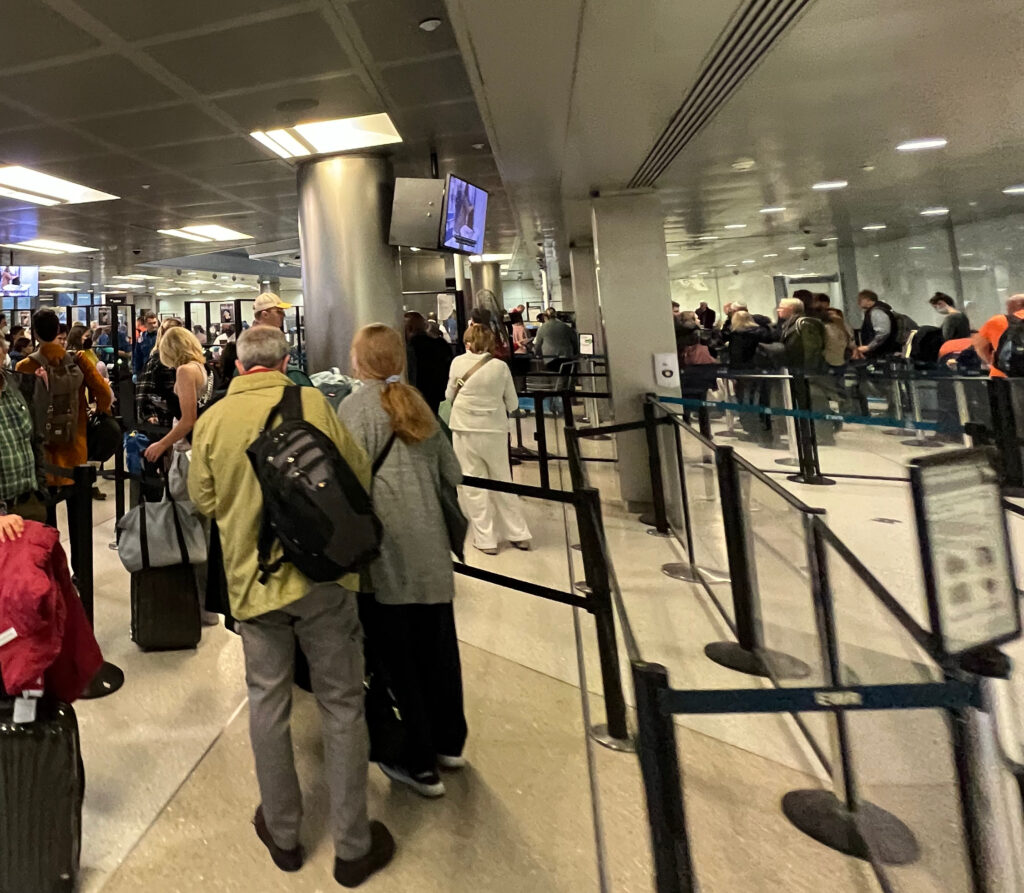 The SAS lounge was at its typical level of overcrowded, with not so much as a spare seat available until both of the airline's flights had boarded. A single pan of lasagna – apparently a staple of the SAS lounge at Newark – was quickly consumed as it was the only hot food option available.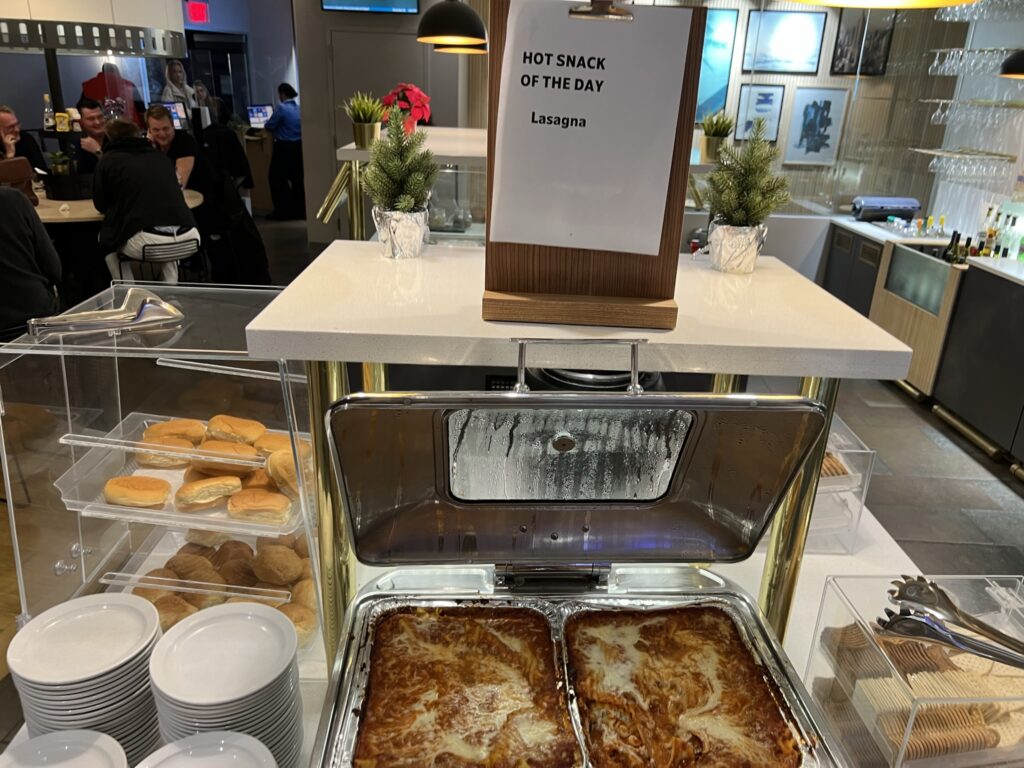 Although SAS went through a rough pilot strike and bankruptcy proceedings in the year since then my last flightthe product and service on board was mostly unchanged, but with one important exception.
Same pretty comfortable SAS Plus seat was available on the Airbus A330, although of course I'm always disappointed when a plane doesn't have overhead air gas press.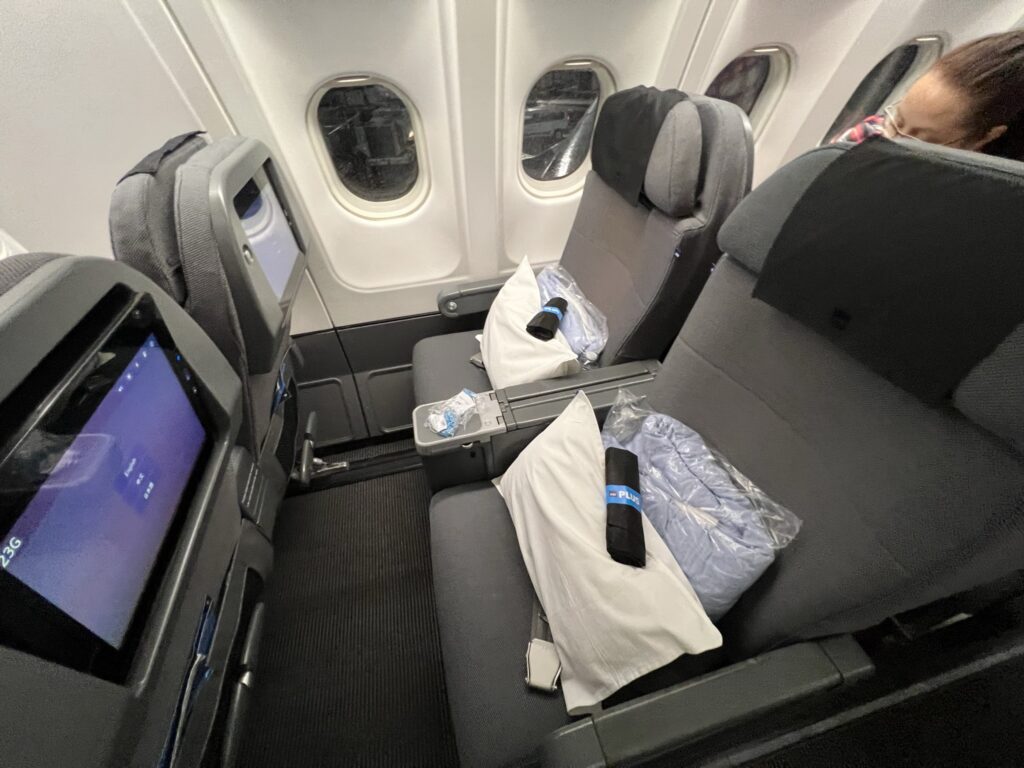 SAS's major weakness in my eyes has always been its abysmal in-flight entertainment offerings. Despite being equipped with a fairly modern Safran RAVE system, SAS has traditionally loaded so little content that I struggle to find anything to watch. Last year, for example, the airline only loaded 38 movies, and even fewer in English, plus a random selection of a few episodes of TV shows.
This year, however, SAS uploaded 77 movies, and offered 64 in the English language. This beats SAS's pre-pandemic, 2019 content selection of 61 movies. SAS has even had a few entire seasons of TV shows, including all ten episodes of HBO Max's peacemaker.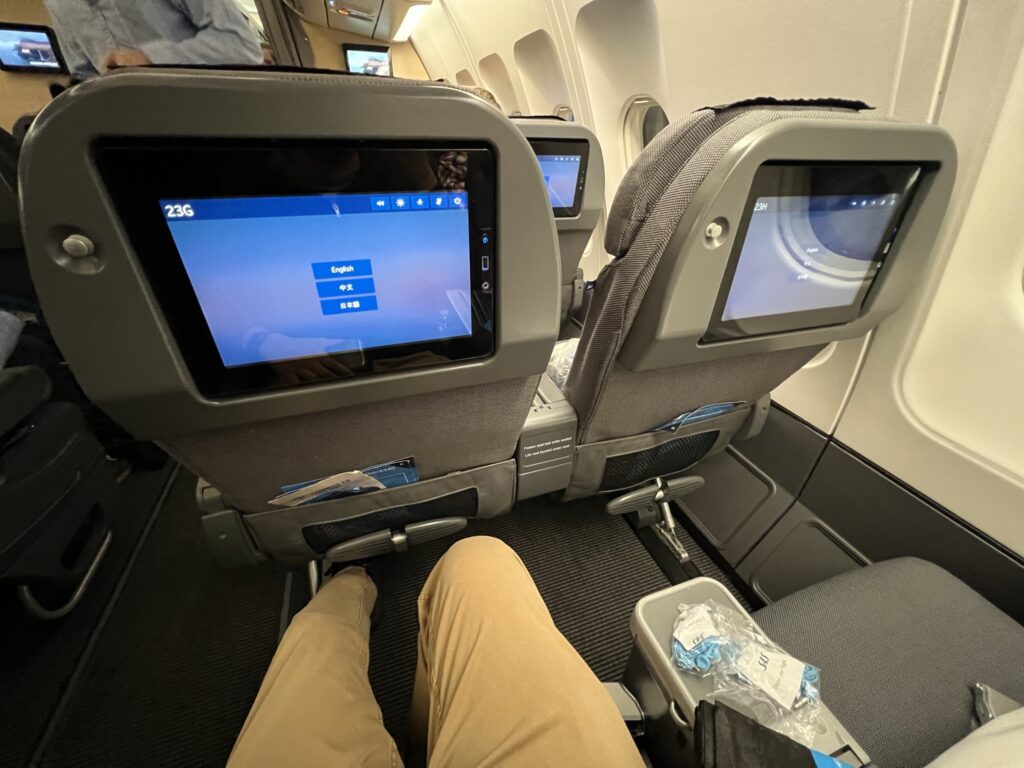 For the first time on SAS, I didn't have to dip into my emergency iPad reserve of content.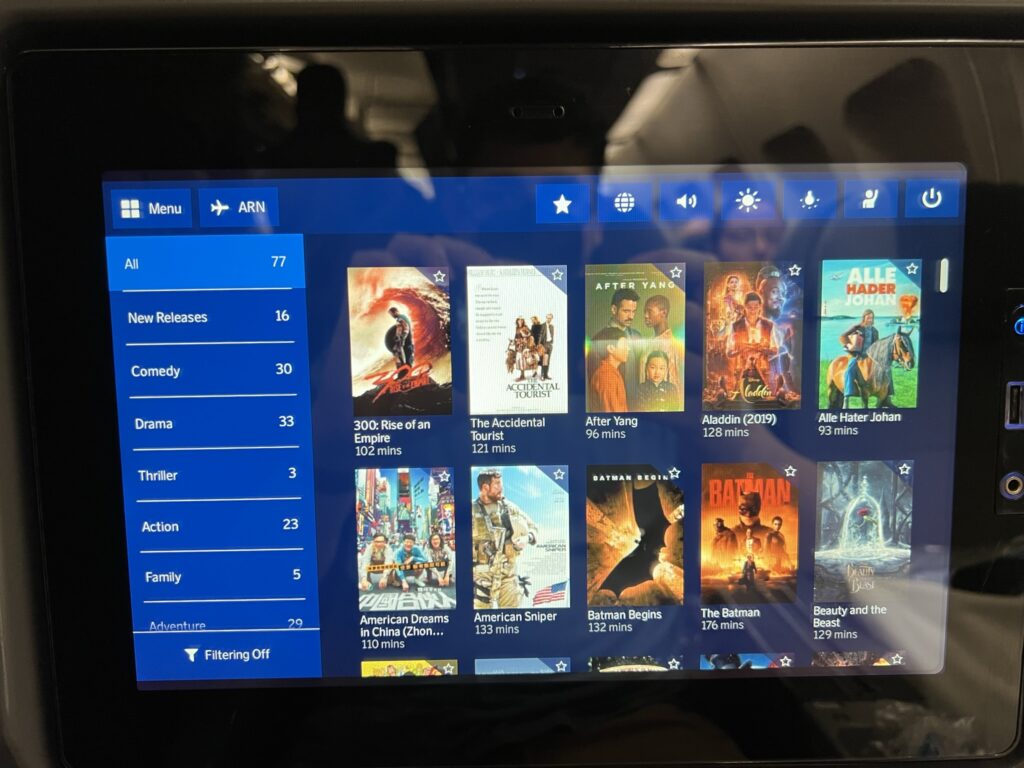 While SAS has finally upped its content game, some of the content has been difficult to watch due to a pretty absurd level of editing for content and even time.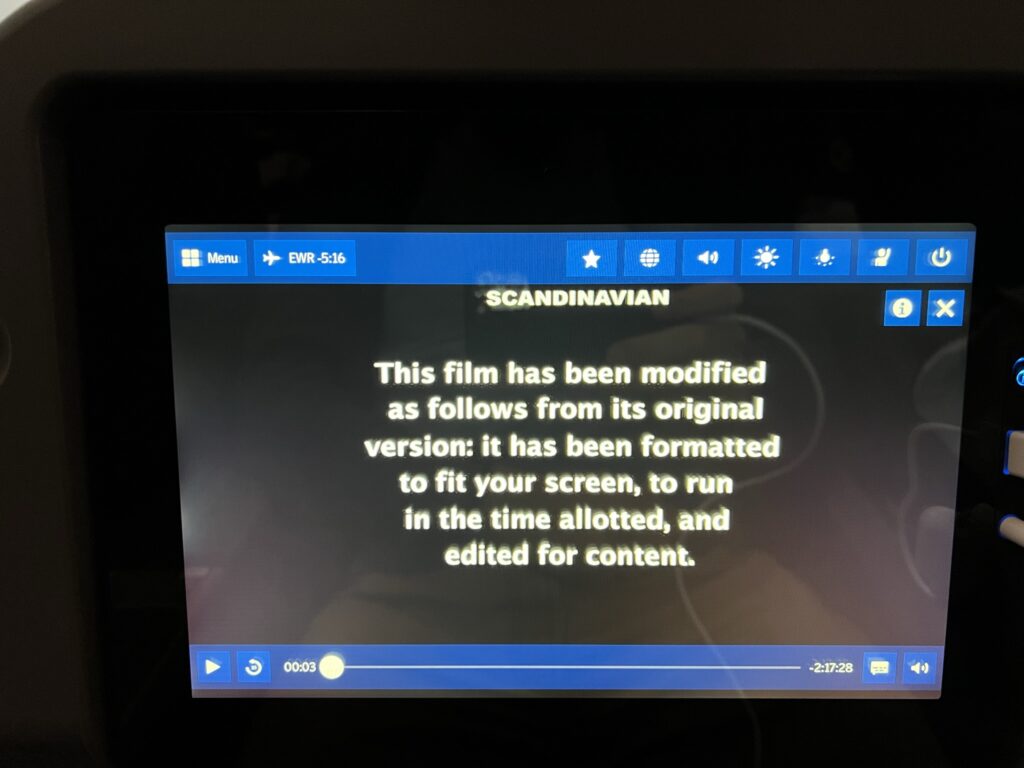 Much like watching a movie on basic cable in the 1990s, some of the movies had laughably bad dubbing over bad language and even had some entire scenes removed because of content.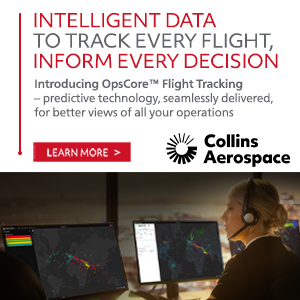 And why on earth would an airline modify content for time? I simply cannot fathom it. Meantime, peacemaker was presented without any editing, leaving out all verbal content and even nudity. Go figure.
SAS offers free inflight internet to passengers traveling in its premium classes – SAS Plus premium economy or business. The Panasonic eXConnect system offered a reasonable download speed of 5.91 Mbps. Unfortunately the Wi-Fi switched off after the first two hours and never came back on. But I didn't really care since it was a red-eye. The Wi-Fi worked well for the return.
My flight from Newark to Stockholm had a pretty snappy dinner service, although it wasn't the slowest I've encountered. While the meal was nice enough, I found the choice of chicken or pasta with an entree or more pasta very odd.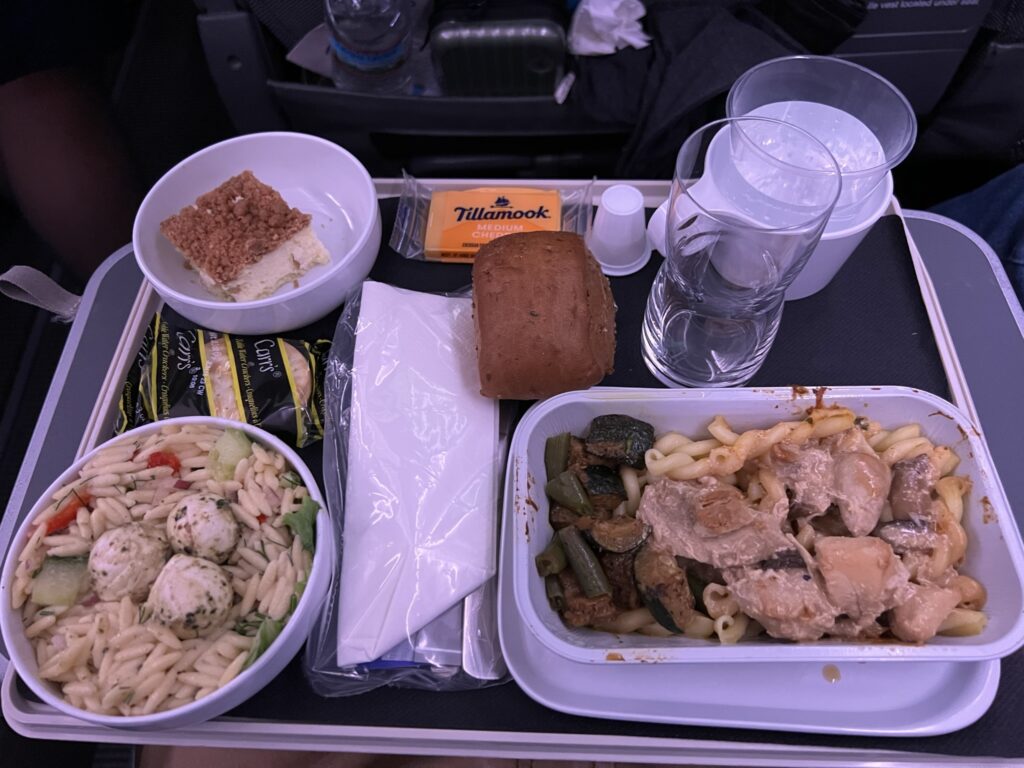 The return flight offered a lasagna bolognese dish with a more appropriate fish and vegetable starter, while the pre-arrival snacks of a rather dry meat and a very sad salad left something to be desired.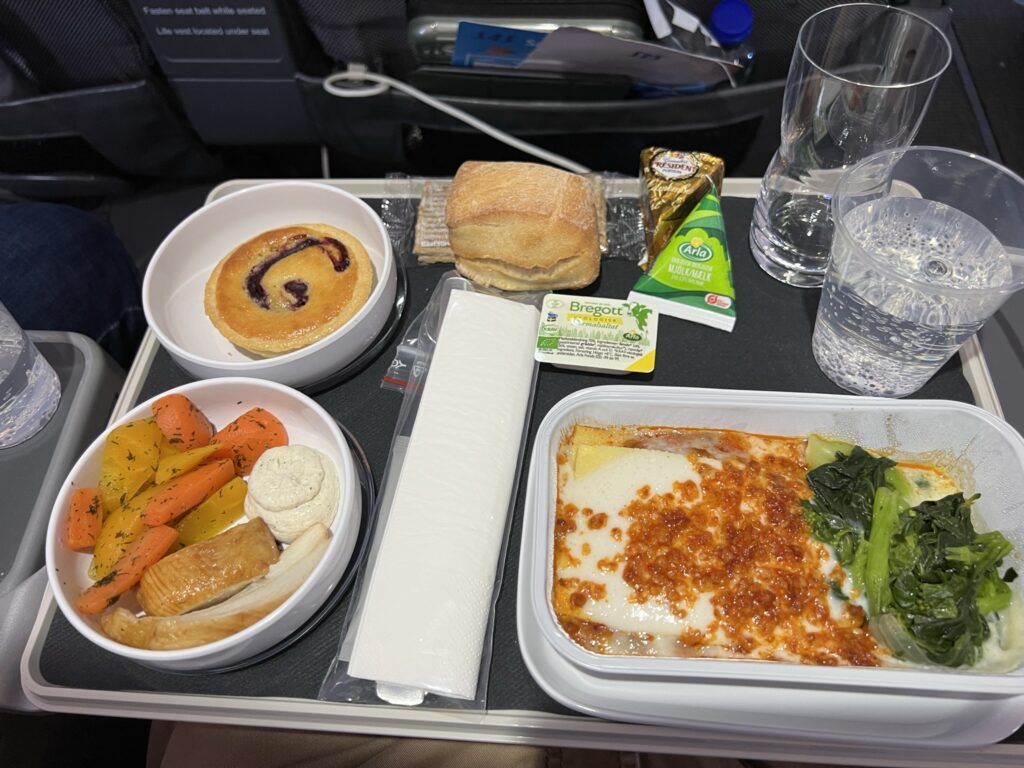 In fact, I asked the cabin crew for the snack distributed in economy and found the cheese thin bread roll to be a higher quality option.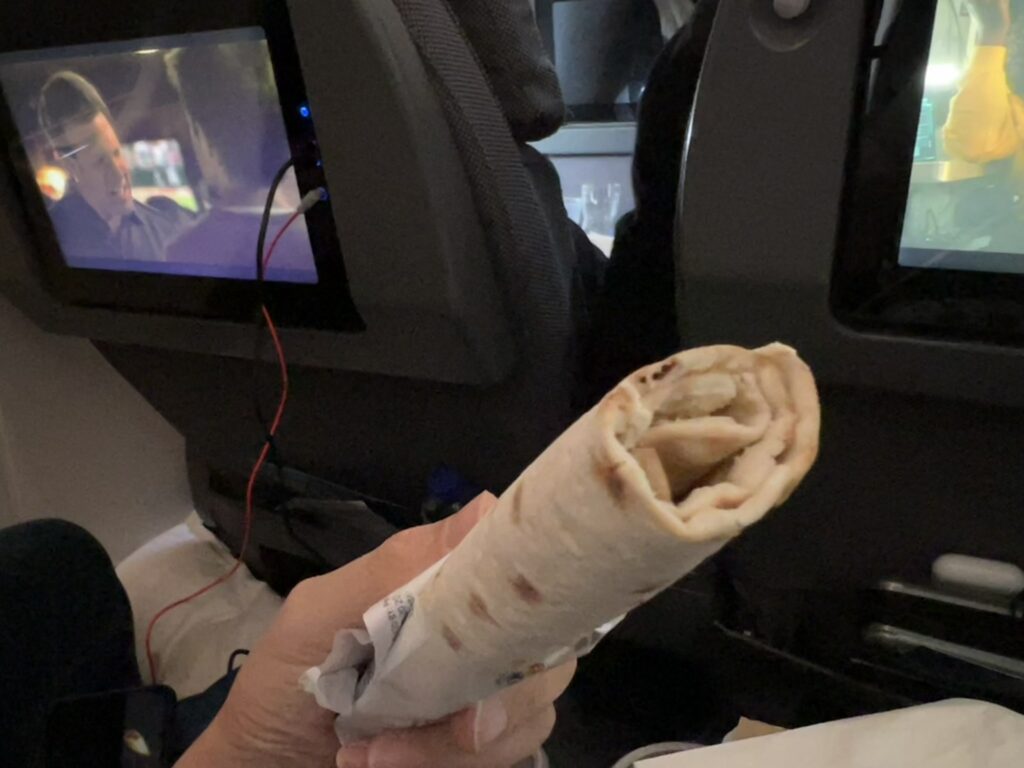 With a completely refreshed mobile app, free Wi-Fi in premium cabins, and a consistent in-flight product, SAS brings a solid transatlantic option to the table. There is obviously room for improvement, such as adding more entertainment content, but the bones of a very good experience are there.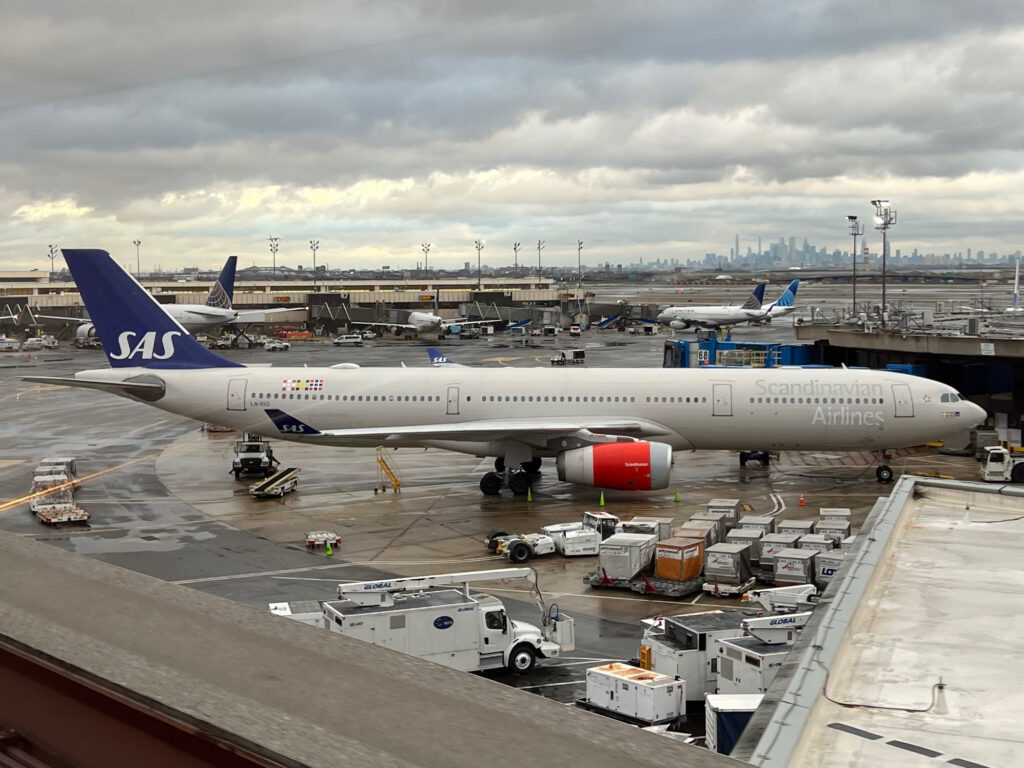 Related articles:
All images credited to the author, Jason Rabinowitz