Twitter to Increase Tweet Character Limit to 4,000, Elon Musk Says
Twitter will eventually increase its character limit from the current 280 to 4,000, the company's new CEO Elon Musk confirmed on Twitter.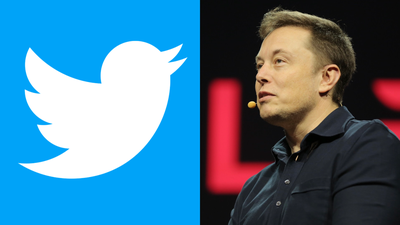 In response to a question about whether rumored plans for Twitter to increase the character limit to 4,000 were true,
Musk responded
"Yes," without providing additional information. Twitter originally had a character limit of 140 before it was increased to 280 in 2017.
The exact details of the character limit increase are not yet known, but previous reports and tweets by Musk have suggested that Twitter may make it easier for users to break up long chains of text into multiple tweets part of a thread. It seems that an increase to 4,000 characters would eliminate that idea, and users could simply post longer blocks of text in single posts.
Twitter announced over the weekend that it plans to relaunch its Twitter Blue subscription service on Monday, which will offer users a verified blue tick and other perks like the ability to edit tweets and upload higher-resolution 1080p videos. Twitter Blue will restart with a higher price of $11/month for iPhone users after Musk criticized Apple's 30% commission taken from in-app purchases.
Popular stories
iOS 16.2 for iPhone is expected to launch next week with these 12 new features
iOS 16.2 is expected to be released next week after nearly two months of beta testing. With last-minute additions like Apple Music Sing and Advanced Data Protection, the software update now has more than a dozen new features for the iPhone. Below, we've summarized many of the new features coming with iOS 16.2, including Apple's new whiteboard app Freeform, two new lock screen widgets, the…
Can't get an iPhone 14 Pro? Here's why you should wait for the iPhone 15 Ultra
Due to production issues at Apple supplier factories in China, the iPhone 14 Pro and iPhone 14 Pro Max have been backordered and basically out of stock at every store. If you were planning to gift or receive an iPhone 14 Pro model for the holidays and haven't already gotten one, you're basically out of luck because it's gone until late December. Subscribe to the MacRumors YouTube channel for more…
Hands-On With Apple Music Sing in iOS 16.2
With the iOS 16.2 release candidate that came out today, Apple has added the new Apple Music Sing feature that was announced earlier this week. We thought we'd take a look at the new karaoke feature to see how it works. Subscribe to the MacRumors YouTube channel for more videos. Apple Music Sing is available on modern iPhones and iPads, as well as the latest Apple TV 4K. It is built into the Apple…
Deals: Samsung's new winter sale has deep discounts on TVs, monitors and more
Samsung kicked off a new winter sales event today, offering sales on TVs, tablets, monitors, memory, audio accessories and more. The "Discover Samsung" event will run until December 15, introducing new deals every day of the sale. Note: MacRumors is an affiliate partner with some of these providers. When you click on a link and make a purchase, we may receive a small payment, which…
iOS 16.2 for iPhone launches this month with these 8 new features
Apple plans to publicly release iOS 16.2 for the iPhone in mid-December, according to Bloomberg's Mark Gurman. The update remains in beta testing for now, with at least eight new features and changes already uncovered so far. iOS 16.2 introduces a number of new features, including Apple's new whiteboard app Freeform, two new lock screen widgets for sleep and medication, the ability to hide…
Extended iCloud encryption cannot be enabled immediately from new Apple devices
Starting with iOS 16.2, iPadOS 16.2 and macOS 13.1, all of which are expected to be released next week, users have the option to enable a new Advanced Data Protection feature that extends end-to-end encryption to many additional areas of iCloud, including message backups, photos, notes, memos, voice memos, and more. To protect users, Apple does not allow Advanced Data Protection…
Deals: Amazon's new Anker sale has savings on USB-C chargers, portable batteries and more
Anker launched a new sale for its most popular accessories on Amazon this week, including savings on USB-C cables, wall chargers, portable batteries, wireless chargers, and more. Note: MacRumors is an affiliate partner with some of these providers. When you click on a link and make a purchase, we may receive a small payment, which helps us keep the site running. Many of these sales…
'M2 Max' Geekbench scores resurface online ahead of 2023 release
Last month, Geekbench scores for an unannounced Mac with the upcoming M2 Max chip surfaced online, showing only minor performance increases compared to the M1 Max. Now, another set of scores claiming to be for the M2 Max chip has surfaced online, showing a bigger jump in performance. In the Geekbench scores last week, the M2 Max chip scored 1,853 in single-core and 13,855 in multi-core, …