Here is the Samsung Secret Santa List this Festive Season
This holiday season, Samsung Announces Their Secret Santa Gift Holiday Season List. Customers are invited to treat themselves and loved ones to Samsung's latest and most technological devices and accessories.
From customizable digital devices to immersive digital displays and the latest mobile devices from Samsung, there's something for everyone this holiday season. The top gadgets on the Secret Santa list include the recently launched Galaxy Flip 4 and Fold 4, The Galaxy Buds pro and the Freestyle.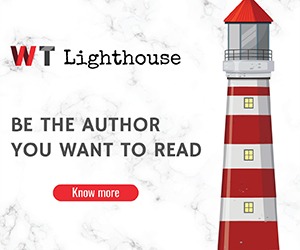 Samsung Secret Santa List
Galaxy Z Flip 4
For the jet-setters, Samsung lists the Galaxy Z Flip 4 that has an upgraded camera to help users capture every vacation moment from high-quality selfies to videos on its cover screen. It is perfect for the fashionable traveler or the user who wants to capture special moments.
Galaxy Buds 2 Pro
Number 2 on the list is Samsung's Galaxy Buds 2 Pro which is another perfect gift to sink into the rhythm of users' ideal getaway. Users can comfortably enjoy using this device on the go because of the Buds 2 Pro's Intelligent 360 Audio. It has improved head tracking that syncs sound with every body movement. Equipped with active noise cancellation that eliminates even soft sounds like wind.
"As the way we work becomes more flexible, the trend of those working on the go is becoming more common. As the popularity of working from anywhere in Kenya increases, so does the demand for mobile devices that empower this style of working. This is why the new range of foldable devices will be a perfect gift to give to your loved ones this festive season as it allows users to expand their workspace based on the device's many features." Head of Mobile Division, mr. Charles Kimari
Galaxy Z Fold 4
For your aspiring achievers, gift number 3 is definitely for them. The new Samsung Galaxy Z Fold 4 is a multitasking powerhouse perfect for high achievers. It has a desktop-like taskbar and simple swipe gestures to instantly switch full-screen apps to pop-ups or split your screen in half. The Galaxy Z Fold 4 has an S Pen that can be worn with the upgraded Stand Cover. Use it to pave your way to better writing, note-taking and drawing experiences with the S Pen.
Freestyle
Finally, lucky number 4 on our list is the Freestyle that was launched earlier in the year.
"The uptake of the Freestyle locally has been huge, we have seen Gen Z making the most purchases of the product. It has great appeal to them because they can use it for different aspects of their lives, such as watching movies with friends and family, presentations in school as well as ambient lighting for parties." Samsung East Africa's Head of Consumer Electronics, Mr. Sam Odhiambo.
"The Freestyle offers the benefit of portability, allowing businesses to move it from one room to another for presentations along with a seamless connection from laptops and even phones."
The Freestyle offers first-of-its-kind technology and flexibility that allows users to watch TV, enjoy movies and have a light show wherever they go. It's a portable screen, smart speaker and ambient light all rolled into one lightweight, portable device.
Its versatile cradle allows rotation of up to 180 degrees, allowing users to show videos on surfaces such as tables, floors, etc. All this with no separate screen needed. With the optional battery base and case (sold separately), the Freestyle provides entertainment wherever you go.