Target's Hearth and Hand With Magnolia Cookie Stamp Review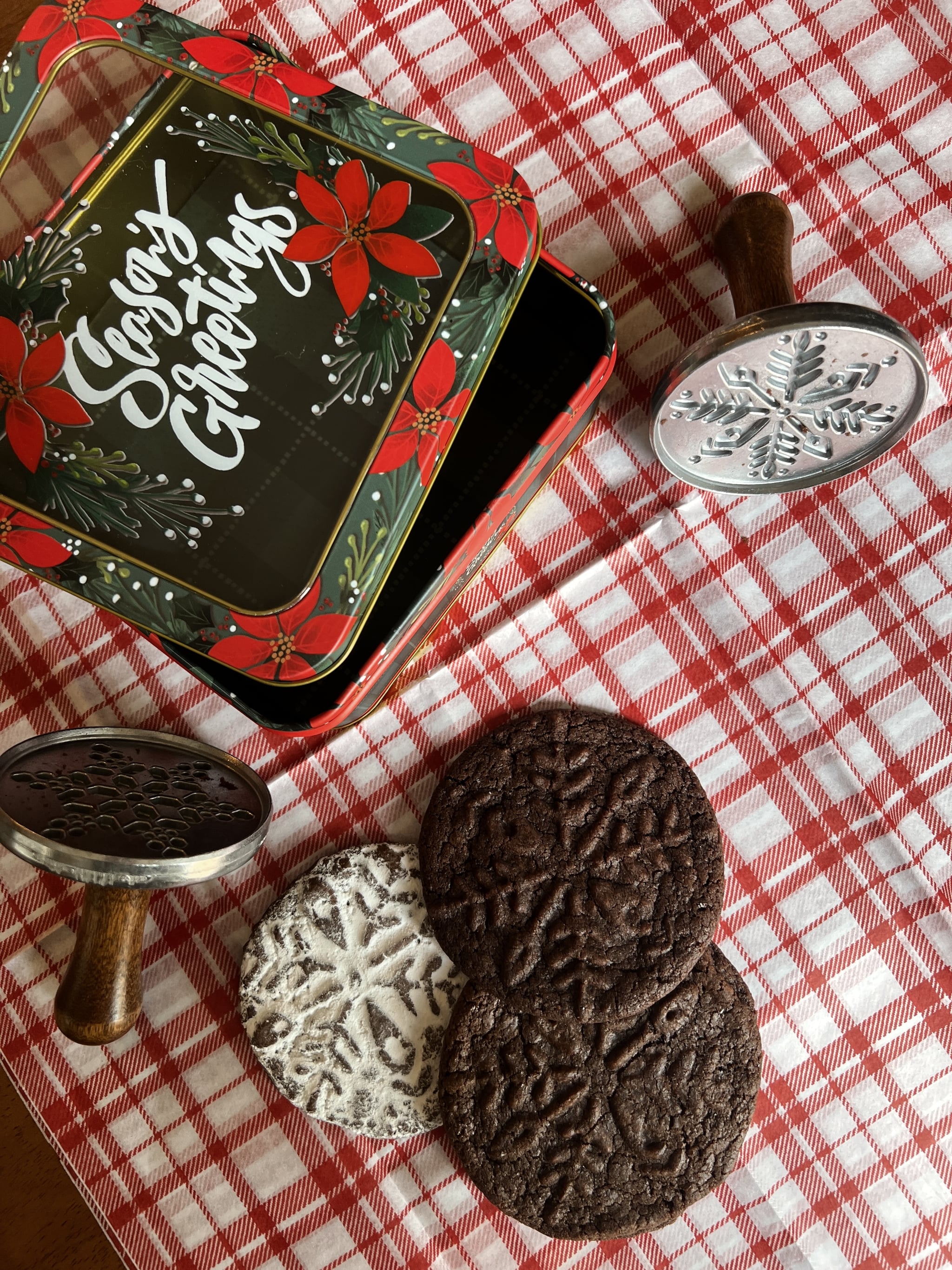 As any one of my friends or family members will tell you, baking has become something of a love language for me. I don't necessarily need to receive handfuls of desserts and sweets from people to feel loved (although that is certainly always welcome), but the hobby has become an outlet for me to show the people I care about how much they mean to me means regardless of the season or occasion.
While I love whipping up decadent, new creations for my loved ones, I'm usually far less keen on the increased kitchen time that comes with it—especially during the holiday season when my availability is already so slim to begin with. I'm always on the lookout for new cooking products and gadgets that can help simplify my baking process and cut down on all the hours I spend staring aimlessly into an oven, eagerly watching my baked goods take shape. Of course, when I came across the Hearth and Hand With Magnolia Winter Snowflake Metal & Wood Cookie Stamp Set ($17) while browsing Target's holiday section, I knew my holiday baking would never be the same—and that I had the tools had to test ASAP.
After spending a few days baking and preparing my treats for delivery to loved ones, I can confirm that this cookie stamp set has officially claimed the spot as my new favorite. Keep reading to see my honest review of this holiday baking essential.
What I love about this target cookie stamp set
More than anything, I love that this cookie stamp set makes me look like a much more accomplished baker than I actually am. I can't completely discredit my talents in the kitchen because I've definitely worked to elevate my baking skills over the years. But I'm nowhere near being a professional (despite my Ina Garten-inspired pipe dreams) and certainly don't have the patience to decorate cookies with their full design potential in mind—especially during the holiday season when my patience is already is running much thinner than usual. But with these cookie stamps, I can simply pick up my cookie recipe, stamp the dough, pop it in the oven, and have stylish, assembled cookies ready to pop into a treat tin. and delivered to all my favorite people. The baking tool has already helped free up so much time for me this season, giving me the freedom to spend more of my month doing what's really important: religiously watching movies like "The Family Stone" and "The Holiday " on repeat (a joke, but also not really) and enjoy quality time with family and friends.
I also have a habit of putting off my holiday baking dangerously close to my "treat deadlines" for holiday parties, family gatherings, and cookie exchanges with my girlfriends. If, like me, you're a notorious last-minute baker, you'll appreciate the ease with which you can put together mass batches of fully decorated cookies, all without spending hours on end in the kitchen. I made almost 40 cookies, fully baked and stamped, in less than an hour. We love that kind of holiday efficiency!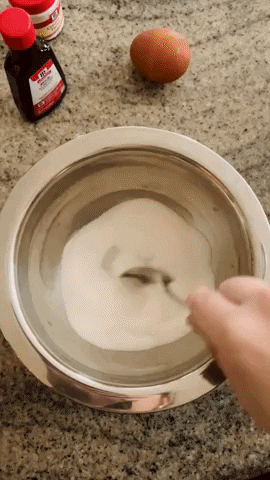 Which is worth noting
While these cookie stamps definitely helped cut my usual holiday baking time in half, I will admit that they weren't as easy to use as marketed on the box. With every batch of cookies I've made, I've had the same problem with my dough getting stuck in the shape of the cookie stamp and I often had to use my hands to gradually peel the cookie out of the product. This resulted in some distorted designs and, in the worst cases, I even had to re-roll and punch my cookie dough.
To be honest, I prefer my cookies to be as moist as possible and ended up choosing a different recipe than the one recommended on the box. This could have resulted in a stickier and looser mixture that was simply too thin and runny to hold the cookie's shape once stamped. But even with traditional decorating solutions like flour and the occasional drizzle of olive oil on the inner mold of the cookie cutters, the dough never managed to come out without a little coaxing. It wouldn't stop me from buying the set again or recommending it to a friend – especially considering how much time I saved by simply not having to put on the holiday treats with icing, frosting or any other decorative element not to pull But it's worth noting that when using this particular tool, drier cookie dough will likely yield much better results.
Who is this target cake stamp best suited for?
This cookie stamp set is perfect for anyone who struggles to balance their holiday baking with all the other demanding and time-consuming elements of the holiday season. Historically, I had to set aside whole weekends dedicated to baking just so I had enough time to bring all my goodies to life and make them look totally professional too (what can I say, I'm very proud of my baked goods). While I've still spent a fair amount of time in the kitchen this season, I've also avoided the usual chaos of cookie decorating with messy piping bags, stencils, and glitter sprinkles that I still can't rid my house of. even years after use – and all because these cookie stamps made my treats look totally photogenic with minimal effort on my part. If you're anticipating a busy month of last-minute holiday baking, are pressed for time to make something quick for your next family gathering, or just could use a little extra help in the decorating department, this cookie stamp set can be such a valuable purchase.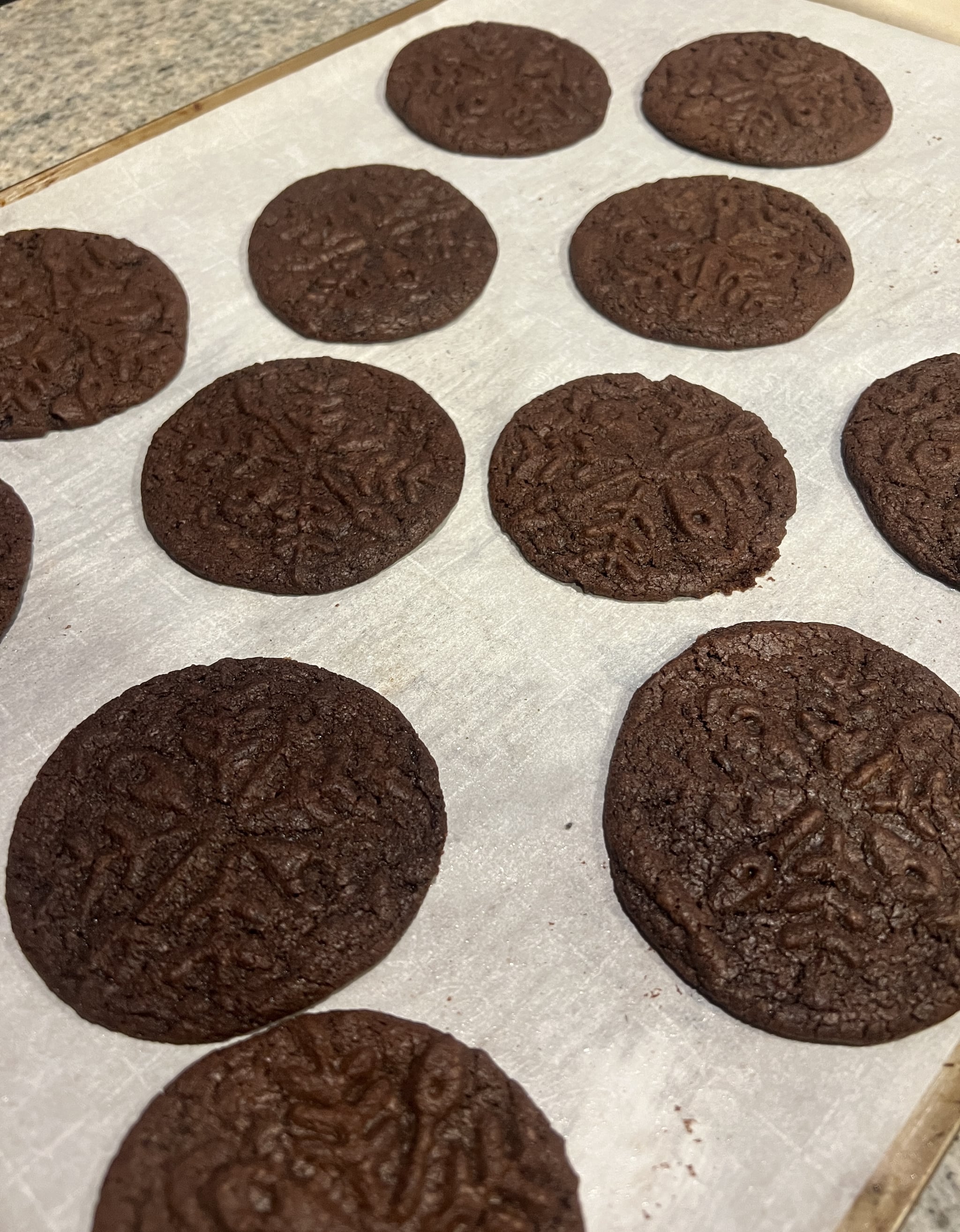 Where is this target cookie stamp set available?
The Hearth and Hand With Magnolia Winter Snowflake Cookie Stamp Set is available to purchase exclusively at Target.
Additional details
The cookie cutters are made of a durable metal material and feature a wooden handle base that provides extra grip support when stamping.
This Hearth and Hand With Magnolia set comes with three different cookie stamps that each have their own unique snowflake design.
For cleaning recommendations, this cookware is listed as hand wash only.
Rating:

Image source: POPSUGAR Photography / Kyley Warren