'He Is a Social Media Influencer': Jake Paul Surprises UFC Legend With 'Strange Choice' of Opponent
Former UFC middleweight champion Michael Bisping was not happy with Jake Paul after the latter teased a fight with controversial kickboxer Andrew Tate. Paul is coming off the biggest win of his career after beating Anderson Silva in October and has hinted that 'Top G' could be his next opponent.
ADVERTISEMENT
Article continues below this advertisement
This was done after 'The Problem Child' uploaded a video of him and Tate brawling at an empty boxing gym. After this, many believed that the 6-0 boxer might face Tate in his next fight. However, Bisping thinks that this fight may not be the way forward for the influencer boxer.
ADVERTISEMENT
Article continues below this advertisement
Michael Bisping thinks Jake Paul shouldn't face Andrew Tate next
The former champion took to his YouTube channel and shared his thoughts on Paul facing Tate. he stated that it was a strange choice for Paul who wants to become a world champion in the future.
"The struggle that has materialized for Jake Paul appears to be Andrew Tate. I don't know what he is. A social media influencer, albeit banned from social media accounts. Former Thai boxer you know a strange choice for Jake Paul to be honest because Jake has shown that he's a good boxer you know and he's talking about a world champion and stuff." said Bisping.
DIVE DEEPER
'The Count' feels that Tate will not give an orthodox boxer like Paul much of a challenge. Additionally, 'Top G' has long been retired, which may be the main reason for Bisping's criticism. Despite that, the UFC legend went on to reveal how Paul can make his mark in the sport of boxing
Bisping reveals how Paul can move to the next level
In the video, Bisping added that Paul should box with professional boxers on par with his level. Moreover, he claimed that this is the only way 'The Problem Child' can become a world champion and grow in the sport.
"If he wants to be a world champion, he has to go box boxers and move up the rankings. The only reason I talk shit is because he doesn't. He fights anything else yet who is a boxer. He's going to box another boxer." he said.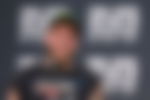 Paul is currently looking for his next opponent. Either Tate or long-time rival Tommy Fury will be his potential opponent as things stand now. However, according to Bisping, he needs to improve his game if he wants to leave a legacy.
ADVERTISEMENT
Article continues below this advertisement
WATCH THIS STORY: Boxing News Roundup (December 4, 2022). Fury dominates Chisora ​​in a trilogy, Tristan Tate invites Paul in exchange for a Bugatti and more
What did you think of Paul Bisping surprising with his choice of opponent? Let us know in the comments.
ADVERTISEMENT
Article continues below this advertisement