'I Broke Social Media' – Breakout American Star Oozes Confidence for 2023 After Thumping Rafael Nadal in New York
American tennis player Frances Tiafoe has had a year full of surprises. Defeating some of the biggest tennis legends like Roger Federer and Rafael Nadal, reaching a Grand Slam semi-final and reaching the top 20 in the ATP rankings; who would have thought Tiafoe would achieve all this in a year? The American tennis player is definitely becoming a star to watch out for on the ATP tour. As the year comes to a close, here's what the US Open semifinalist had to say about his big run in 2022.
ADVERTISEMENT
Article continues below this advertisement
The 24-year-old tennis player has a lot to add to his tennis archive by the end of this year. He told his best moments during an interview.
ADVERTISEMENT
Article continues below this advertisement
Frances Tiafoe rewinds his impressive 2022 season
In a recent session with the ATP Tour, Tiafoe talked about his biggest breakthrough moments this year. Not only did the American star have an incredible year on the Tour, he also played one of the best matches of his career defeating 22-time Grand Slam champion Rafael Nadal.
The 24-year-old, who started the season slowly, recently reviewed the turning point of his tennis career when he scored a decisive victory against the Spaniard in the fourth round of the US Open. It was a big win for the American player as he defeated the four-time US Open champion. He said, "Favorite game of this season? Definitely, I would say, Rafa beat. Life changing day. I feel like I broke social media that day, so that was pretty cool."
DIVE DEEPER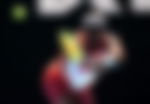 The American tennis star joined forces with compatriot Jack Sock for Swiss Maestro Roger Federer's farewell match at the 2022 Laver Cup. He added, "If I were to sum it up, I would say it was a blessing. That run I had in the US Open. To then back it up with the Laver Cup. To do it in the states, and to do it in London, in one of the most iconic arenas. It's stuff you'll always remember. It's good to tell the grandchildren one day."
ADVERTISEMENT
Article continues below this advertisement
Not only that, during the interview he also talked about his plans for the future after having a great breakthrough season.
Tiafoe's goals after defeating Rafael Nadal
After witnessing his dream victory over the 22-time Grand Slam champion at Flushing Meadows, the 24-year-old also discussed his future professional goals. Tiafoe, who achieved a career-high ranking of No. 17 this year, said that one of his primary priorities is to crack the top ten.
ADVERTISEMENT
Article continues below this advertisement
WATCH THIS STORY – Serena Williams vs Rafael Nadal – Net Worth Comparison
But he also has the patience to wait until he wins a bigger prize, such as a Grand Slam title or a Masters 1000 tournament, before moving up the rankings. Can Tiafoe achieve his goals in 2022? Let us know in the comments.