Social Media Star Paige Spiranac Had an Emotional Turmoil While Guiding Children About Fame in 2018
Internet queen turned former pro golfer Paige Spiranac has come a long way. However, her journey was not easy. Today, she has more than 11 million followers across all social media platforms. But to earn it, she went through unspeakable mental trauma.
ADVERTISEMENT
Article continues below this advertisement
Name and fame on the Internet does not come without a price. Negative comments, trolls, bullying and scams are part of the job. And Spiranac was well aware of what she was getting herself into. However, today she stands as a strong woman who has become an inspiration to many. An incident from 2018 is the perfect example of her life's struggle.
Effects of Social Media Lived and Revealed by Paige Spiranac
ADVERTISEMENT
Article continues below this advertisement
The golfing beauty is an open book, which makes her even more admirable to her fans. Her success earned her many endorsement deals and her merchandise. However, she walked on rough paths to reach that height. She inspires many; so she spoke to children to pass her spark on to someone else. The former golfer went to the Boys and Girls Club and spoke to them about the problems faced on social media.
While talking to children, she said: "When you have a lot of followers, you get the good and the bad. So I had a career out of it. But unfortunately I have people who hate me every day." A little girl in the audience asked the former pro man if her words reflected her experience. And Spiranac's answer left the little girl shocked. The former LPGA pro responded, "I've been bullied all my life." The bit girl couldn't believe it so she asked, "really?" for reassurance. To which, Spiranac replied with "Yes."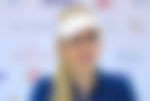 She explained that the social media journey was always challenging. It has many dark stages, escape which you can achieve something. However, the most surprising fact she revealed was her entire life experience. Spiranac has dealt with bullying since childhood. And a career on social media brought her many traumas.
ADVERTISEMENT
Article continues below this advertisement
What was Spiranac's most traumatic cyberbullying incident?
It was in 2018 when Spiranac revealed her experience of cyberbullying and how it affected her. She relived the time when she was invited to attend a high level event. That's when she got the title of "the hottest golfer on the planet," which further helped her succeed. However, a few netizens' comments sent shivers down Spiranac's spine. According to them, the invitation was only about her popularity, not her skills.
This left the internet queen wounded. She couldn't bear to read those comments and locked herself in the bathroom. In an interview with Sports Illustrated, she said: "It really affected me. I was sitting in the bathroom just frolicking and was like, 'I don't want to go through this pain, this feeling of helplessness.
ADVERTISEMENT
Article continues below this advertisement
Check out this story- "I'm the OG," says Paige Spiranac, who paved the way for women in a 'male-dominated industry'.
Have you ever been the victim of cyberbullying? How did you fight it? Please share your experience with us.