Top HR Tech trends that ruled 2022, HRME News, ETHRWorldME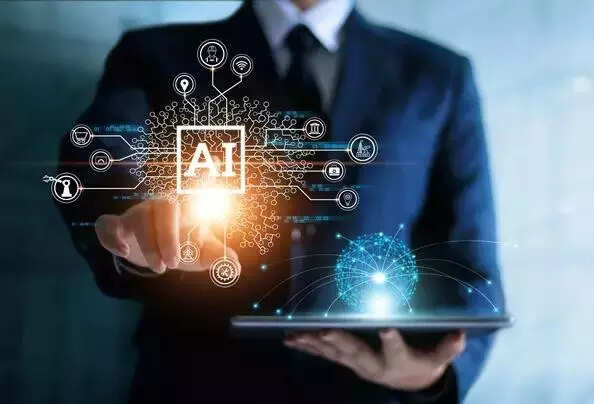 The advent of the industrial revolution 4.0 and the pandemic have changed how organizations approach HR functions. To meet the ever-changing workplace requirements, they rapidly introduced innovative HR technologies, making the technology-first move to bring a critical competitive advantage to effective people management. This digital HR paradigm has enabled organizations to optimize the human resource function more efficiently and always through analytics and cloud technologies. There are many innovations that have revolutionized the HR field in the year 2022. Organizations have capitalized on HR technology trends and upgraded their systems to stay relevant in this fast-paced economy. Advances in HR technology have supported HR leaders to become even more committed to their organization's strategic goals.
The rising pressure on a more diverse workforce, increased focus on employee experience, integration of Gen Z into the workplace and the changing face of talent management have led to the introduction of artificial intelligence (AI) and machine learning (ML), metaverse, and other technological advances in the HR function. Now let's take a look at some HR Tech trends that dominated the world of work in 2022.
1. People function driven by HR Analytics

Increased adoption of people analytics has relieved a range of HR functions such as talent management, employee experience, facilitating DEI initiatives and filling the skills gaps in the workforce. Organizations have been smart enough to make a solid investment in analytics, which has made them more competitive in the industry. In the new world of work, strategic HR leaders harness the power of data-driven insights related to the right technology at the right time to unleash its potential to improve organizational decision-making and achieve organizational goals.
2. AI as a game changer in the future of work

Two years of disruption have spurred organizations to accelerate the adoption of smart technologies that can help them stay relevant in the world of work. Technologies such as artificial intelligence (AI), the Internet of Things (IoT), virtual and augmented reality (VR/AR) and blockchain have collaborated to create the latest solutions for hybrid and remote work, decision making and automation of business functions.
Commenting on the adoption of AI in the human resources function, Hanadi Al Sayyed, founder and managing director, &humans Advisory, said: "Many companies are already using AI to screen and interview candidates, data visualization to manage performance and engagement, and VR to deliver training." AI will continue to revolutionize the world of work in 2023 and beyond. "When we talk about HR Tech, artificial intelligence continues to steal the show. We will see more and more HR organizations embrace AI in automating parts of the hiring process , especially those tedious, high-volume tasks like screening resumes.
3. Metaverse in the workplace

The world of work is constantly evolving, and it's happening faster than ever!
'Metaverse', the advanced virtual reality-enabled collection of technologies, has brought incredibly immersive experiences to people and organizations worldwide. Metaverse is a seamless blend of the digital and physical worlds, and organizations are increasingly adopting these technologies and paving the way to incorporate them into their virtual workplaces to benefit their workforces. Metaverse enables employees to share a space and create creative and innovative workspaces. More than the 'zoom meeting' sessions, it replicates the personal creativity perfectly.
The global market size of the metaverse will reach $1.6 trillion by 2030. Moreover, international companies such as Meta (Facebook), Microsoft, Google and Nvidia are just a few organizations with significant investments in the metaverse. Mubadala, one of the sizable wealth funds globally, is also proactively investing in the blockchain industry.
4. Focus on data security tools

More and more organizations are becoming reliant on technology to achieve their strategic goals quickly and efficiently. But this increased reliance on technologies exposes security threats to their operations. In 2022, organizations increased their focus on protecting sensitive and personal data and made it one of their core initiatives. Companies have adopted and implemented programs and procedures for increased security as an additional software feature.