Virtual Reality is About to be a Game Changer in Mental Health Treatment with "Neurotops"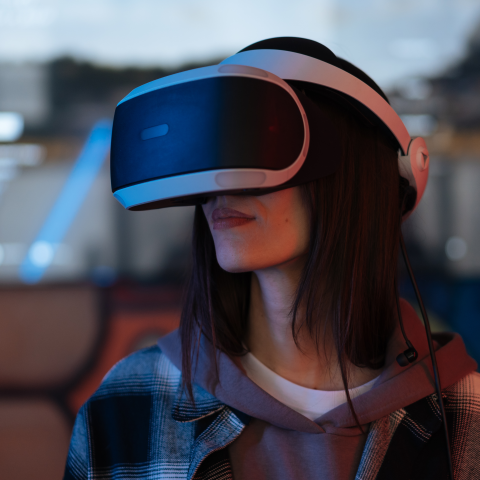 Neurotops, a London-based Startup aims to put patients in a virtual environment where therapists can help them work on their challenges. The company's vision is to transform the overburdened traditional industry and its methods by using the latest in virtual reality as a tool to improve all aspects of mental health treatment.
VR has the potential to significantly improve traditional treatment methods. First, having a therapist preside over the therapy session remotely using an avatar rather than in person allows for a greater variety of accessibility options. Second, the vivid experience can involve patients more fully in the treatment procedure, thereby improving efficiency. When asked why virtual reality is compared to traditional treatment methods or video meetings, Ave Kotze, Counseling Psychologist and part of the founding team, says: "One thing we must keep in mind when discussing the treatment of phobias is that the user needs a certain level of immersion to trigger fear responses from the brain, making virtual reality an effective delivery method."
When it comes to mental health accessibility, a lot of it comes down to price. People are reluctant to take care of their mental health in these tough economic times. With therapy sessions costing up to £250 an hour, not to mention other associated costs, many of us leave treatment before it even starts. Neurotops makes mental health care more affordable by using a subscription model and cutting out other unnecessary expenses, completely changing access to mental health care. With them, people can now receive assistance without even having to leave their homes.
Every therapist out there knows this to be true: the effectiveness of a treatment is directly proportional to your level of comfort while receiving it. For many people, simply talking about their problems in front of a stranger can be scary. Neurotops' virtual reality technology will not only allow you to remain anonymous, but it will also change the way you interact with your therapist, making it less invasive than before. The company not only boasts a platform where you will be able to receive treatment comfortably, but you will also be part of a community where you can communicate anonymously with others seeking help and create a social digital environment that supports your emotional well-being can benefit. .
Alex Timofte, co-founder and digital product manager expertly summarized the company's vision:
"Despite traditional treatment methods that are still effective, there are long delays, high costs, a high dropout rate and various obstacles that prevent people from getting help. This is where our solution can make a difference by providing faster treatment in a completely anonymous and secure way for our users at an affordable price. And they can do it all from the comfort of their own home."
Neurotops is currently running a pilot program to help raise awareness of this new treatment method. At the end of the registration period, 30 people will be selected to experience their first virtual reality therapy session for free.
"Everyone wonders if it works. Let me tell you, before using virtual reality, you couldn't get me within 100 yards of a therapist. Fortunately, talking to an animated avatar feels much more relaxing." Says Marcos Kenny, a customer at Neurotops.
Media contact
Company Name: Neurotops
Contact person: Alex Timofte, co-founder and digital product manager
Email: Send email
Country: United Kingdom
Website: https://www.neurotops.com/